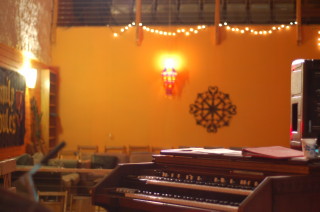 Welcome to the Bingen Theater
The Bingen Theater is a privately owned, non-profit center for the arts located in Bingen, Washington. Its mission is to present high quality musical, artistic, film and cultural offerings to the community. The Bingen Theater is also focused on furthering the arts and arts education through workshops and seminars. The theater building was built in 1949 and originally was called the Canyon Theater. Since 2008 it has been undergoing renovations and is now open on a limited basis (by arrangement) for concerts and events.
Comming Attractions:
Cowboy Music and Poetry Concert, Western musicians and cowboy poets from five western states will take the stage at the Bingen Theater on Sunday, October 18, from 4-6 PM in a one-time only Matinee. This is an opportunity to see a variety of award winning entertainers sharing some of the best music and poetry from our western culture. Admission is voluntary with a suggested donation of $10.
Stay Tuned for More!!!!
Recent Live Performances/Videos from The Bingen Theater:
Guitarmagedon: Austin Heat 2012===
Bingen Rockfest 2012===
===Benefit for Bigfoot
--Hood River Hotshots "St. James Infirmary"
--Buck Fest "Walking in the Shadow of the Blues"
--Buck Fest "Windy and Warm"
--Family Joules "Churchband"
--Strangled Darlings
Big River Recording Studio
Music Lessons
Bingen Theater Contact Information:
Physical address:

210 Oak Street, Bingen, WA, 98605
Email:

roryjasper@gorge.net
Phone:
541-490-7968